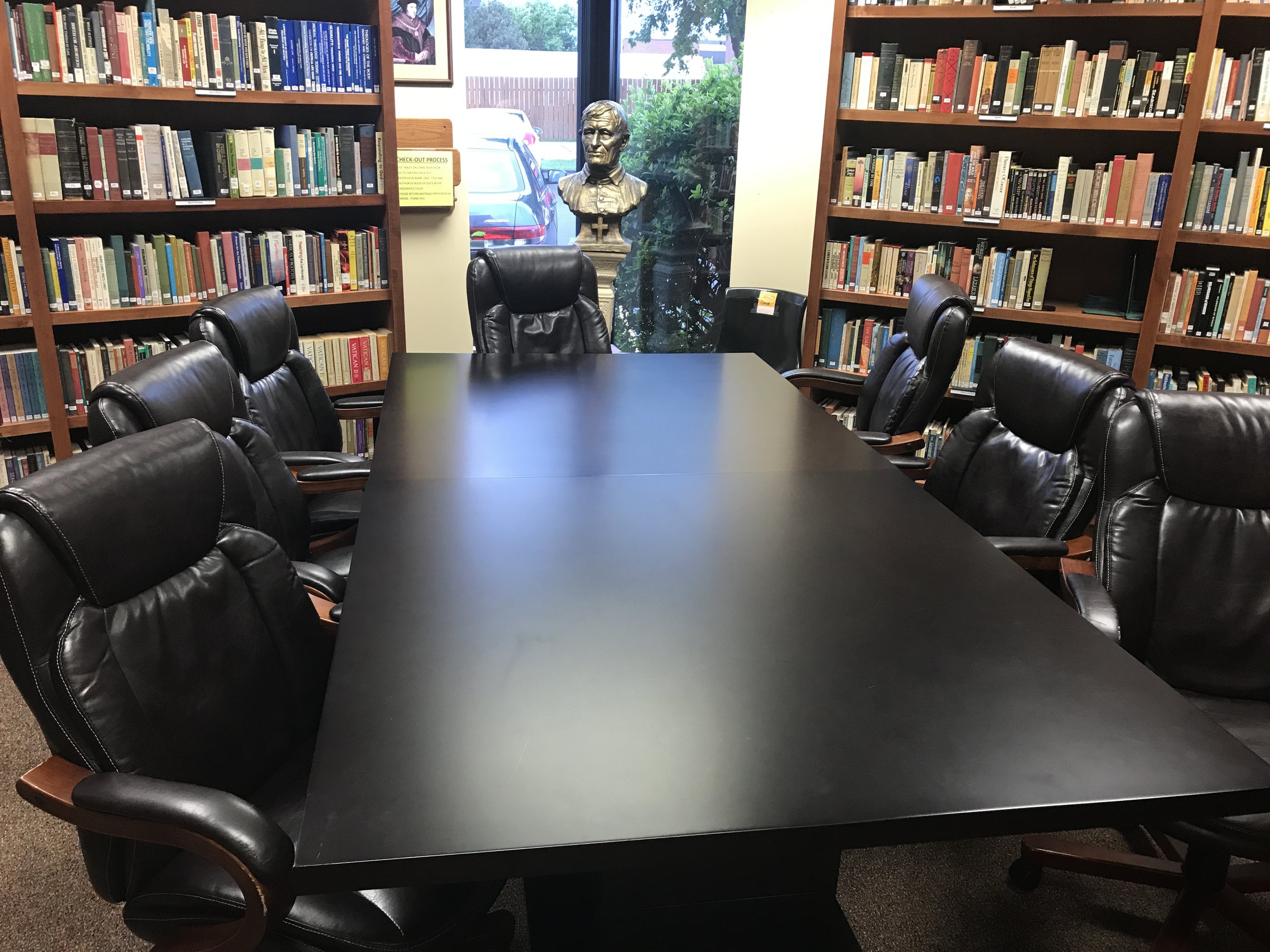 The Robert A. Geist Library
The Maura and Robert Geist Family Library contains over two thousand books of philosophy, theology, spirituality and the lives of the saints. Students have access to the library/conference room for individual or group study. We hope that you enjoy the new space!
Below is a full listing of Library holdings.
Click Here: Reference Catalog
Click Here: Library Catalog